News!​​​
​21-April-2014

​Racing
​this Saturday Night!
- April 26th​ -
Photo by Janice Elkes, graphics by Scott Elkes
Photos by Scott Elkes,
​unless otherwise noted.
Peltier Chiropractic
Wellness Center​
Marion​, Ohio
www.drpeltier.com
​
​Call
​740.389.3330

- ​Kartington Raceway Sponsor​ -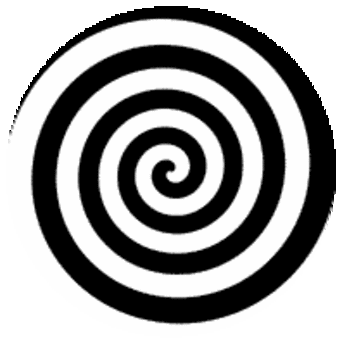 Map directions...
​LOCATION: Kartington Raceway,
​4300 Co. Rd. 124, Cardington, OH 43315
(approx. 25 miles north of Columbus, OH. Google directions. N I-71 from Columbus)

When close, look for and follow the Kartington signs.​​
Click Automotive
​New Albany, O​hio

​


​Call




​614​.855​.7636



- ​Kartington Raceway Sponsor​ -
Saturday's Under the Lights Moonlight Night
​November 9, 2013 Races


16-April-2014


​
​Breaking News!
"Midwest Asphalt Oval Series" (MAOS) completed their 1st Race event at Speed Creek II, Lapel, IN. The April 5th RESULTS. Kartington Raceway is next on the MAOS schedule. ​ Saturday, June 21, 2014
​
​Learn more about this kart traveling MAOS race series...
19-February-2014​


​An Open letter to the karting community…

Jerry Myer's Facebook' page "Ohio Karting" has been a participant with the annual Race Car Show benefiting St. Jude* in Mansfield, Ohio. A very touching story has emerged. Jerry acquired a race kart chassis for his youngest daughter Carlie so that she can race with her older sister Kerrigan this year. Carlie then asked her dad if she could help raise money for St. Jude by donating her kart. She felt the kids with cancer need the help more and she can race next year.

Jerry's intention is to put a race ready kart up for auction or raffle. They are looking for a box stock clone engine, two 4-1/2" rims and other parts needed to complete the kart.

Contact:s:
Jerry Myers at Facebook
​​ (messaging to Jerry)

Race Car Show Facebook info (Messaging to Karolyn / Phone: (419) 989-1116)
Thank you for your support!
2013 Kartington Raceway's Banquet Awards food was provided by:
​
Kartington Raceway's
​ 2014 Race Day Opener!
Hover cursor over images to pause.
Sportsmanship and having fun. "Drama?" Tons of the right kind, exciting race action taking place on the race track where it belongs.
However, I CANNOT write it any better or match what was enthusiastically written by one of the kart racers... "Had the best race in my life last night. I finished second out of two. Who would think it would be in a go kart. It was the race of the night and I had a blast! It sounded like the crowd was into the race too." Patrick Moore (6). April 6, 2014. [Patrick races dirt bikes.

S. Elkes

]






Another highlight of the evening was the fierce racing of the Outlaw / Open class and what happened after. Bill Berger, (2013 KR Season Sr. Clone Points Champion), congratulating Chris Hunt on Kartington Raceway's 1st Outlaw / Open Feature Race Win. ​​​​​​​
​​​​​​​
21-April-2014


​The RACE CAR SHOW is this Sunday, April 27th, benefiting St. Jude's Children's Hospital.

​​A race ready kart has been assembled and will be raffled off. Thanks to all those who contributed in supporting Carlie Myers to help kids with catastrophic illnesses at St. Jude's Children's Hospital.